MCSE: Encrypting Files and Folders
Section 9.11: Encrypting Files and Folders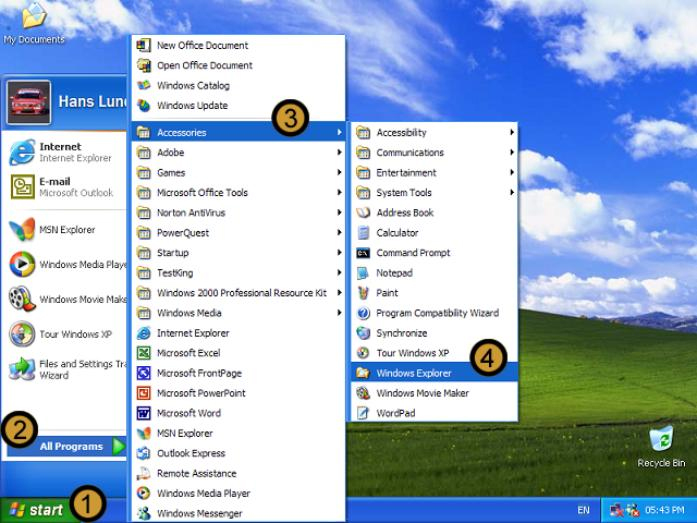 1. Click on the start button
2. Click ALL PROGRAMS
3. Point to ACCESSORIES
4. Open WINDOWS EXPLORER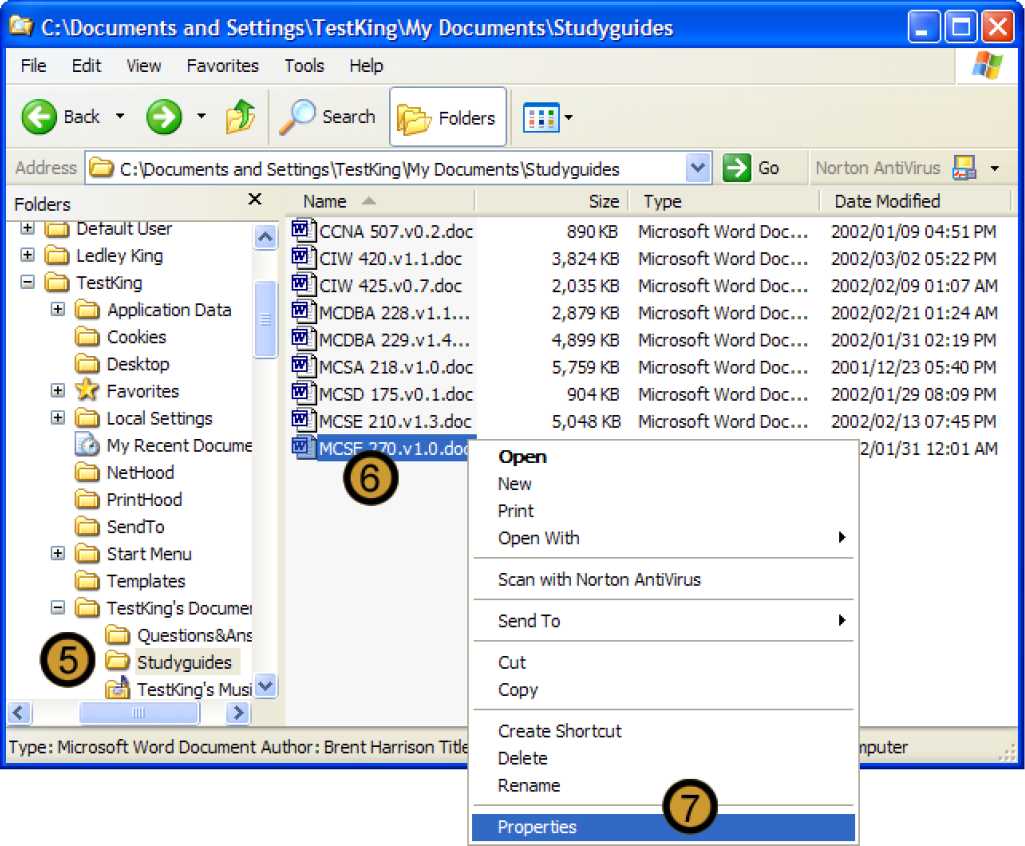 Note: You can only encrypt files and folders that are located on volumes that have been formatted with the NTFS file system.
5. In Windows Explorer locate and open the folder that contains the file you want to encrypt
6. Right-click on the file you want to encrypt.
7. On the drop down dialog box, click PROPERTIES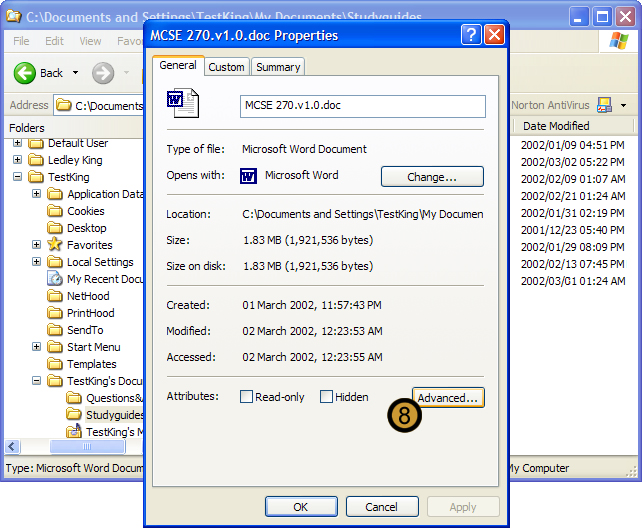 The selected file or folder dialog box appears
8. On the selected FILE OR FOLDER dialog box, click ADVANCED ...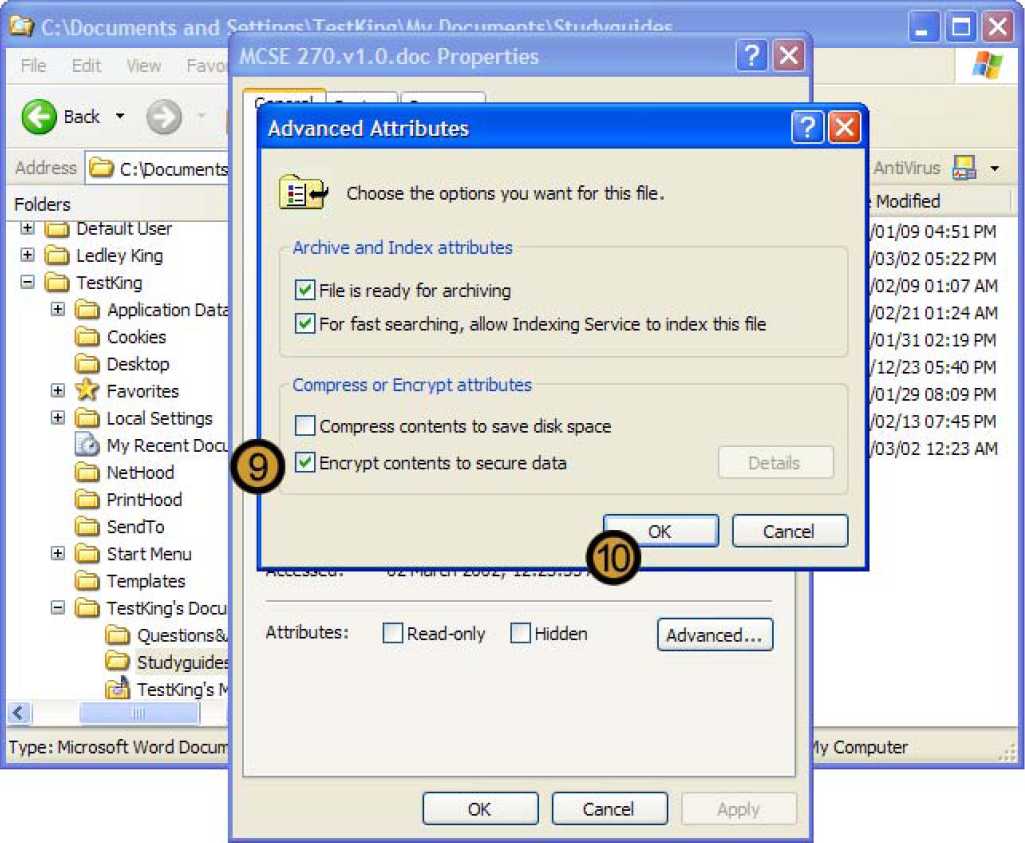 The advanced attributes dialog box appears
9. In the COMPRESS OR ENCRYPT ATTRIBUTES section of the ADVANCED ATTRIBUTES dialog box, select the encrypt contents to secure data check box
Note: You cannot encrypt files that have been compressed and you cannot compress encrypted files. Therefore, when you attempt to encrypt a compressed file, as we are doing in this example, the compress contents TO save disk space check box is automatically cleared.
10. Click OK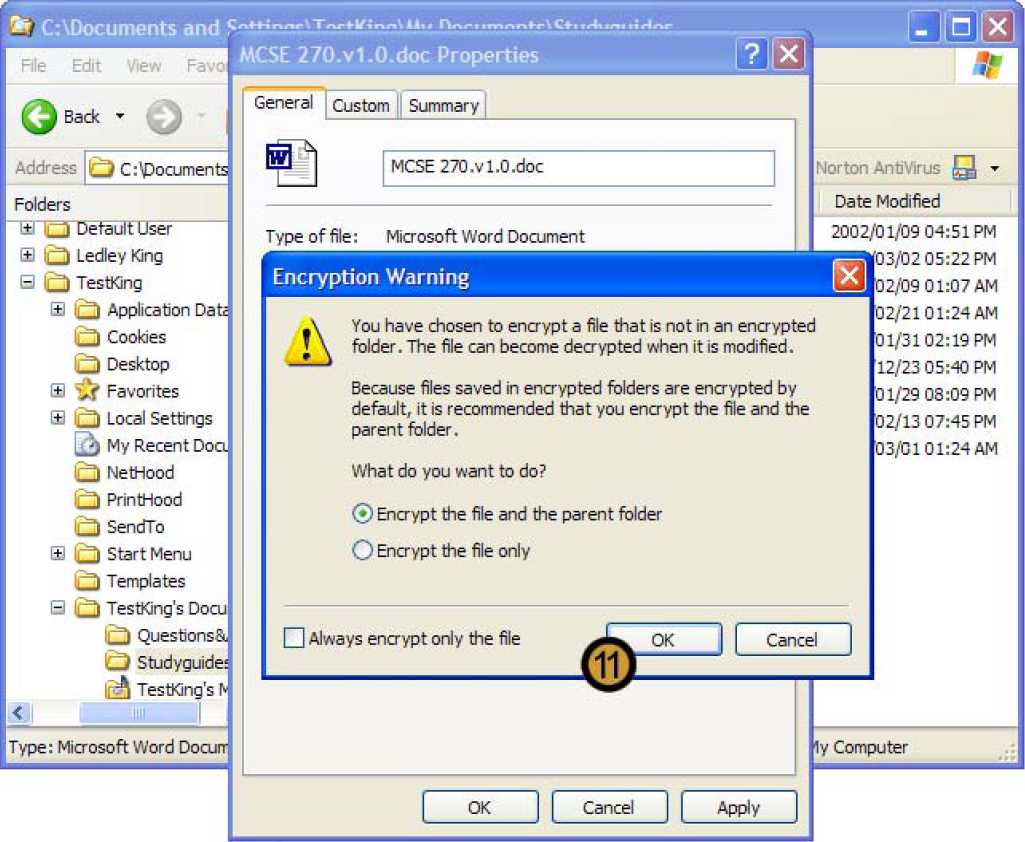 11. Click OK to confirm that you want to encrypt the file or folder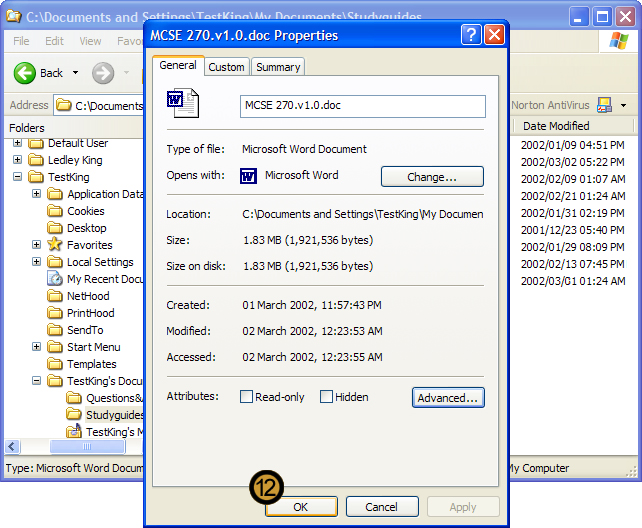 12. Click ok to close the selected file or folder dialog box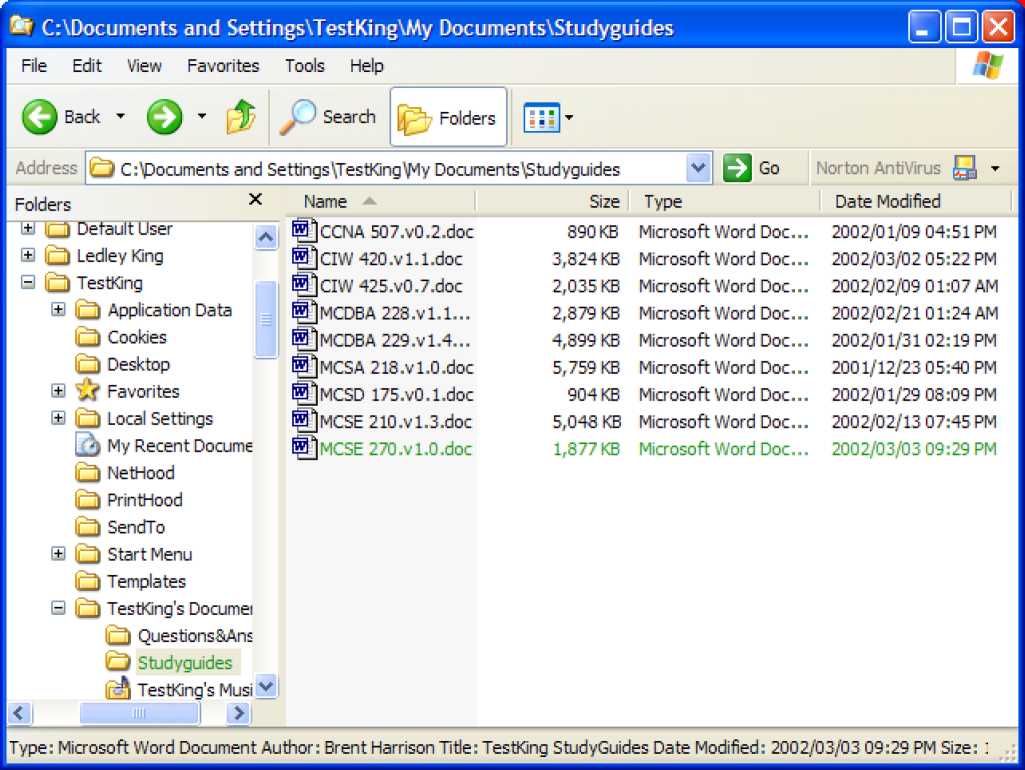 The file is now encrypted and its encryption state is indicated by an alternative color, of which the default is green